How this week's extreme weather is affecting some of our services.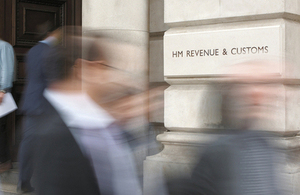 The adverse weather this week has been affecting our staff and contact centres across the country.
HMRC staff are working hard to keep as many services open as possible, but we have had to close some of our sites.
This means that waiting times on our phones lines may be longer than usual, and we have closed a small number of specialist phone lines.
We expect these services to be up and running again during the weekend and to be fully operational by the start of next week.
Our online services are still available, as is support through Twitter
@HMRCcustomers
and on
Facebook
.
Thank you for your continued patience.
Tax does have to be taxing.
Professional Cover Against the Threat of Costly TAX and VAT Investigations
Insurance to protect you against the cost of enquiry or dispute with HMRC is available from several sources including Solar Tax Investigation Insurance.
Ken Frost has negotiated a 10% discount on any polices that may suit your needs.
However, neither Ken Frost nor HMRCISSHITE either endorses or recommends their services.
What is
Solar Tax Investigation Insurance
?
Solar Tax Investigation Insurance
is a tax-fee protection service that will pay up to £75,000 towards your accountant's fees in the event of an HM Revenue & Customs full enquiry or dispute.
To find out more, please use this link
Solar Tax Investigation Insurance
HMRC Is Shite (
www.hmrcisshite.com
), also available via the domain
www.hmrconline.com
, is brought to you by
www.kenfrost.com
"
The Living Brand
"