New HMRC helpline launched to help businesses concerned about paying their tax due to coronavirus (COVID-19).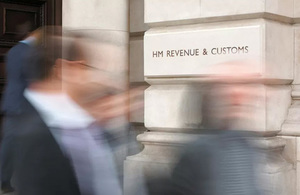 HMRC has a set up a phone helpline to support businesses and self-employed people concerned about not being able to pay their tax due to coronavirus (COVID-19).
The helpline allows any business or self-employed individual who is concerned about paying their tax due to coronavirus to get practical help and advice. Up to 2,000 experienced call handlers are available to support businesses and individuals when needed.
If you run a business or are self-employed and are concerned about paying your tax due to coronavirus, you can call HMRC's helpline for help and advice: 0800 0159 559.


For those who are unable to pay due to coronavirus, HMRC will discuss your specific circumstances to explore:
agreeing an instalment arrangement
suspending debt collection proceedings
cancelling penalties and interest where you have administrative difficulties contacting or paying HMRC immediately
The helpline number is 0800 0159 559 - and is an addition to other HMRC phone contact numbers.
Opening hours are Monday to Friday 8am to 8pm, and Saturday 8am to 4pm. The helpline will not be available on Bank Holidays.
Tax does have to be taxing.
Tax Investigation Insurance
Having a Solar Protect Tax Investigation Insurance policy at your disposal means that should you be one of the many 1000's of businesses or individuals that are selected by HMRC each year to look into your tax affairs your own accountant (your tax return agent) can get on and defend you robustly.
You have the peace of mind knowing that your accountant's (your tax return agent) fees will be paid by the insurance without any Excess for you to find.
Please click here for details
.
HMRC Is Shite (
www.hmrcisshite.com
), also available via the domain
www.hmrconline.com
, is brought to you by
www.kenfrost.com
"
The Living Brand
"